Return visitors are asked to refresh the page
Tintagel Christmas 2002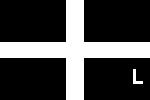 And New Year 2003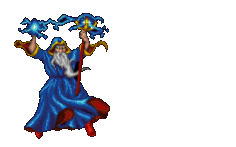 -- (*) --
*>*<*
*>0<@<*
*>>>@<<<*
*>@>*<0<<<*
*>*>>@<<<@<<*
*>@>>0<<<*<<@<*
*>*>>0<<@<<<@<<<*
*>@>>*<<@<>*<<0<*<*
*>0>>*<<@<>0><<*<@<<*
*>*>>@><0<<*>>@><*<0<<*
*<*>0<*<0>>@<<0<<<*<@<<*
*<*>(*))_>0><*<0><@<<<0<*<*
*<*>&<*>0>>@<<*<<@>><0<<<*
llllllllll
___llllllllll___
\ ________/
Corinne's tree

Welcome to the Cornish L-list on-line Christmas
The Cornish L-list is a mailing list for researchers of ancestors who either lived in Cornwall, UK or emigrated from Cornwall to the United States, Canada, Australia, New Zealand or any other location. The list is normally a place for serious research into family history, but each year we also have the virtual party. This year Tintagel in Cornwall was chosen as the place to hold the party with list member John Coles acting as host alongside the great King Arthur who it is said was conceived and born within a castle there.
Sharon the Listmom has kept a record of special guests, animals food and type of transport etc, You can check it out below. Use your back button to return to this site. There is also a list of Knitters who created so many things.

Corinne, one of our listers gives the background with the Tale of Arthur below.
You can read the party archive by going here scroll down to "Browse the Archive" and put party into the search line. You can also follow the family and social history research being carried out on the rest of the archive.
Party 1 Party2 Party 3 Party 4
Ti's the Week Before Christmas

Once the party is over we settle down to enjoy a series of virtual tours of Cornwall requested by members of the list. These are written by John Coles who was also this years party host. The tours start on New Years Eve and continue for the next few days.

This year John invited members of the list to tell us stories of either their ancestors or about the places they settled. We have called theses postcards from descendents and there are some very moving tales.
Postcards from the Descendents

One of the things on the Cornish L-list that I enjoy is the sharing of poetry . Some have been written by members of the list whilst others have been sent in by members and although written by others have meant something special to them. In putting together this web site I thought that I would put all the poems posted on the list during the year on a poems page so that people can dip into them whenever they like. Sometimes there would be a discussion on the list following a posting so I have put who posted them and the date. This will enable people to use the archives to check.

A few extra items which came in were

Chris Blount of Radio Cornwall took a great interest in the party and broadcast a live interview over the internet with John Coles one week and then a recording of a little get together held at Tintagel the following week. Each Sunday Chris goes out live on the internet at 3-0pm GMT. So use the link below to connect to his show or to recordings on the previous Sunday show. Always of great interest to lovers of all things Cornish.

Before we had Christmas we had the Winter Solstice. This page is a celebration of that.

Prizes for your Story
Dear, wonderful, amazing Cornish Listers.
Once again, you've proved what a fantastic and astonishing place the Cornish
List is, and how remarkable (and unique) the List Party can be.

I asked you to bring your stories to tell around the fireplace in the Great
Hall at Tintagel, and you responded in a way which often moved me to tears
as I read of the struggles and successes, the humour and pathos, of your
ancestors.

I promised prizes for the best ones, (small, but nevertheless real, prizes)
and I've been trying hard to work out how to award these. Well, I think
everyone is a winner, so everyone below gets a prize (and if I have missed a
story in the past 1400 postings, then PLEASE post me back and tell me).

All the stories were terrific, and I hope that this new idea becomes a
tradition. But there were three stories that share 'joint honours' because
they were the ones that moved me the most, because the story tellers had so
successfully conveyed the richness of Cornish heritage.

So there will be a little 'extra' something for Tom Menhennit (who got his
imagination working so convincingly as he saw beyond the modern landscape of
landfill sites and highways, and pictured the pioneering 1,000 foot deep
open-cast slate quarries of Pennsylvania as a living landscape); for David
Oates (whose tale, about a landscape that stirs my own imagination, made the
hairs on the back of my neck stand on end); and for Joan in Colorado for her
tale about Cornish Courage (because although hers was one of the shortest
stories, it just said so much about the tenacity of the Cornish, wherever in
the world they are).

I'd also like to give a special mention to Mary Kernebone, because she
reminded us of a time when education was only for the wealthy, and yet of
how a humble Cornish lad survived the jeers of the wealthy students to get
first his BA, then his MA, at the 'posh' university, before returning with
all his learning to Cornwall... where he worked the family farm, leaving it
in safe hands for the next 400 years!

So (with huge thanks to all who responded) I need (off list, please) snail
mail addresses for ALL the prizewinners below:

Tom Menhennit, David Oates, Ann Berry, Joan in Colorado, Reg Paine, Pat
Banks, Julie Wheeler (I owe you a tape, Julie!), Ann Tumser, Gail Ford, and Mary Kernebone.

Once again, thanks for a superb effort, folks, John Coles back (sane) in
Cornwall.